Costello doesn't hate much. Thunderstorms, sure. But who doesn't hide under the bed when a little lightning hits? There's also exercise balls. Lamps. Motorcycles (I'm right there with you, buddy). Loud noises. Sudden movements. Being scolded. The feeling he gets after he's just stolen one of Carson's boxers or my bra or my new dress or a shoe or Carson's glasses and then gets caught and he finds two grown adults running at him and screaming--he hates that, too.
But that's it. So, you know, not a ton of hate there. But he does hate Elsie. Or he did, anyway, at least in the beginning.
A normal weekend at either one of our parents' place is typically a source of joy for Costello – the perfect dog day if you will. First, there are extra people for him to coerce into petting, sharing food, and using their feet as pillows. There's also the freedom of being off-leash, running full-speed at a squirrel or turkey or wind-blown bush without the yank of his gentle leader. And usually there's a long walk in town, a car ride, bouts of serious play with Murray (my mom's dog), good chase with the outdoor cats (especially Frederick), or a hike.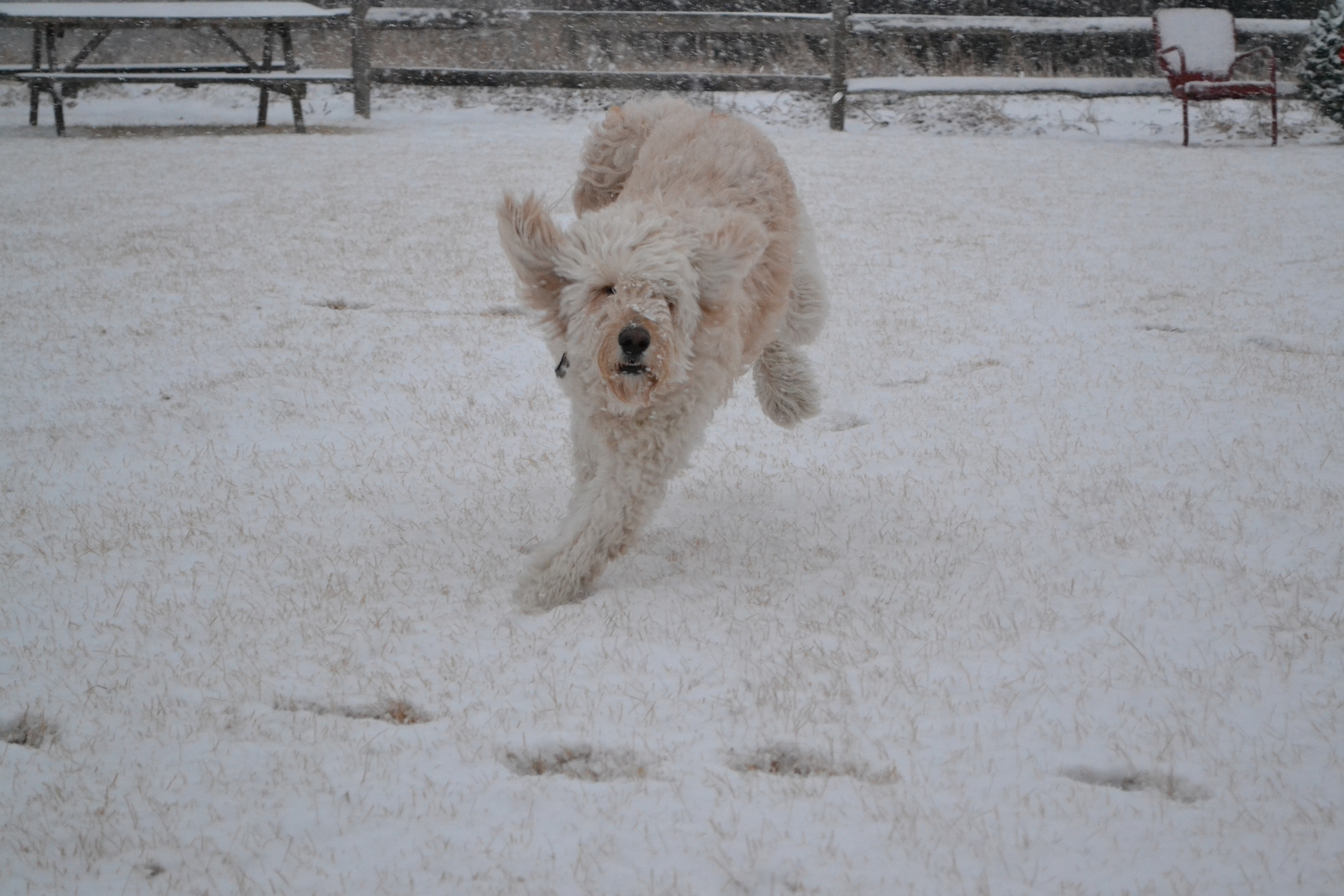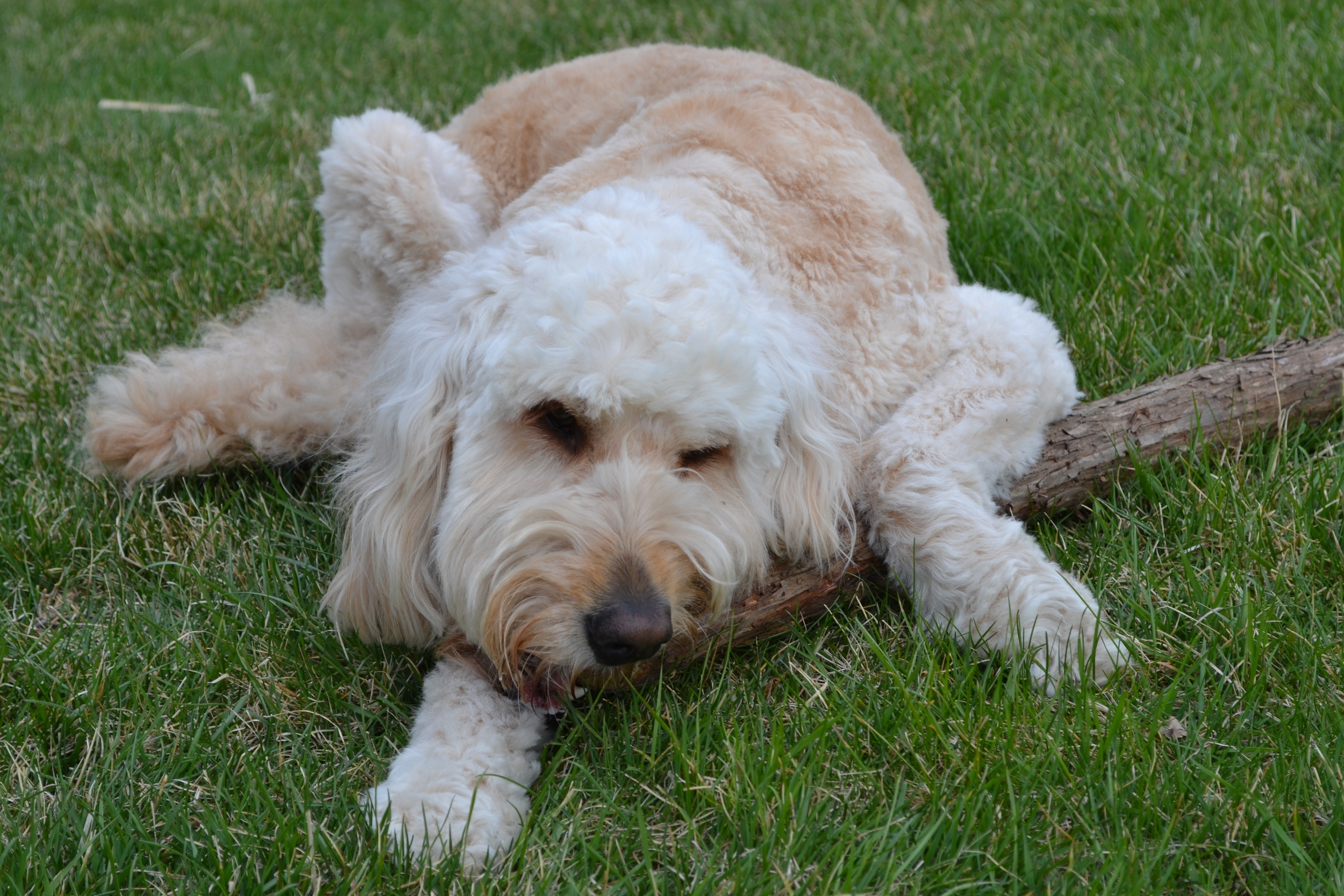 But now that we've adopted Elsie, we spend our time within the trailer confines. A space where Costello is not welcome when we're using power tools or paint or specialty coatings or glue or really doing anything renovation-related. And his knack for being in the way by laying at your feet or leaning on your knee or standing between your legs is not just cute-annoying. It's actually annoying (and unsafe!) when you are using a pneumatic nailer.
Because all the tools are inside, there's not even that much stuff outside to steal, thus grabbing our attention and leading to a good old-fashioned chase (his favorite). And when he does manage to find those things, it usually ends in disgruntlement from us. Like the time he stole the cap to the top of the fridge. And ruined it. Or the time he stole any number of towels or rags with potentially harmful chemicals on them. And made us chase him all over the yard.
No, Elsie is a fun-sucker.
Most days Costello just moped. He moped by the door. And moped in the shade. And moped by the car a lot (another thing he hates: thinking he is being left). He'd actually put himself to bed most nights. Not because he did anything particularly taxing. But because life is sad when your family/pack includes a very needy trailer.
Now that the renovation is complete, he's still not sure he loves Elsie. Instead, he prefers his tie-out leash just outside where he can bark and protect. When he joins us for movie time or supper, he tends to lay on the rug right in front of the sink. He still puts himself to bed, in our bed, but this time it's because we're there. And we've usually invited him.
But we think he's coming around on Elsie. She's just the newest member of the pack, and he wants to make sure that if he can't be alpha (Carson holds that title, though he likes to challenge it from time to time) that he's still hovering somewhere on the food chain just ahead of or behind me (depending on the day). But always above Elsie.